ABOUT THE BRAND
FATBOY
At Fatboy, our journey began with the fusion of music and hair care. Tyson Kennedy lead-singer of Grammy nominated band Steriogram, and Founder of Fatboy embarked on a mission to create exceptional hair products that could withstand the energetic performances when on tour. After cooking up batches of styling putty on his stove Fatboy and Perfect Putty were born.
OUR ROOTS
Steriogram
After 8 years of touring and cutting hair on the road Steriogram took a break and Tyson embarked on a flourishing career as a stylist in NYC.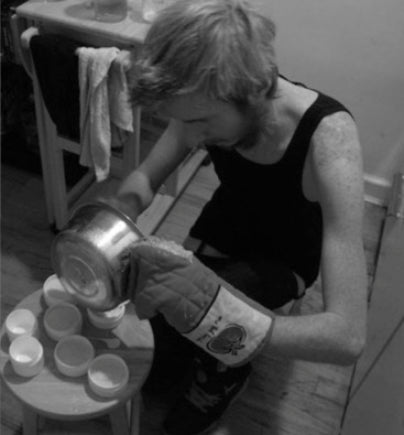 2009
PUTTY PERFECTION
During this time in NYC Tyson perfected his renowned "Perfect Putty" formula, which quickly gained popularity among NYC stylists and customers alike. Recognizing the demand, Tyson made the bold decision to turn Fatboy into his next hit.
2023
FATBOY FAM
Today fatboy is a range that truly delivers hair that out performs lives performances and endures the encores.